AVTECH - MONITORING SOLUTIONS FOR EVERY BUSINESS AND BUDGET
AVTECH

Monitoring systems for every need and budget
Since 1988, Avtech is an American company that, with a system complete with units for the monitoring, sensors and dedicated software, is well known as producer and seller of monitoring systems for servers rooms and data centers.
All the systems, managed through a dedicated console, allow the so called "Disaster Prevention", not the common "Disaster Recovery". Thanks to a centralized system, all the devices are automatically recorded and, through the analysis of the sensor's data, log and graphics, it is possble to automate the corrective actions in order to prevent every possiole problem.
The wide range of available sensors, makes it possible for the Avtech solutions, to be responsive to any business need, starting from the monitoring of the server room of a little company, to the management of more complex and articulated centers.
Avtech systems are easy to manage and can be integrated with surveillance systems and remote control.
MONITORING UNITS


Room Alert 3wifi
System with small dimensions, reduced weight, high performances and wifi connection
Room Alert 3E
Version with POE supply, ideal for big volumes installations
Room Alert 4ER
Unit mountable also on rack closets and suitable for big environments
Room Alert 12ER
Medium size monitor able to support up to 11 sensors and POE supply; available both in the standard and in the rack version
Room Alert 32ER
Advanced system with high slot characteristics, able to support up to 32 sensors, POE supply; ideal solution for complex environments
Room Alert 32W
Top quality product able to support up to 80 sensors with developed functionalities and POE supply
SENSORS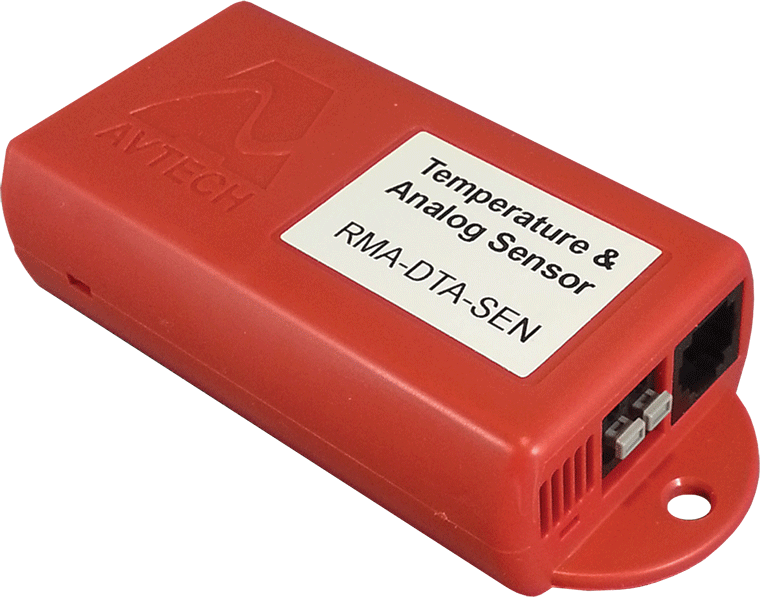 Digital
Real time data, temperature and humidity monitoring. Can be displayed via web interface or app and are usable to create graphics for the analysis
Switch
These sensors do not provide values but info on theri on/off, open/closed, above/below status. Smoke, power and access sensors are part of this category
Analogic
Keeps monitored some values e.g. tension, and can provide medium-long term alert and info about the envirnment's state
SOFTWARE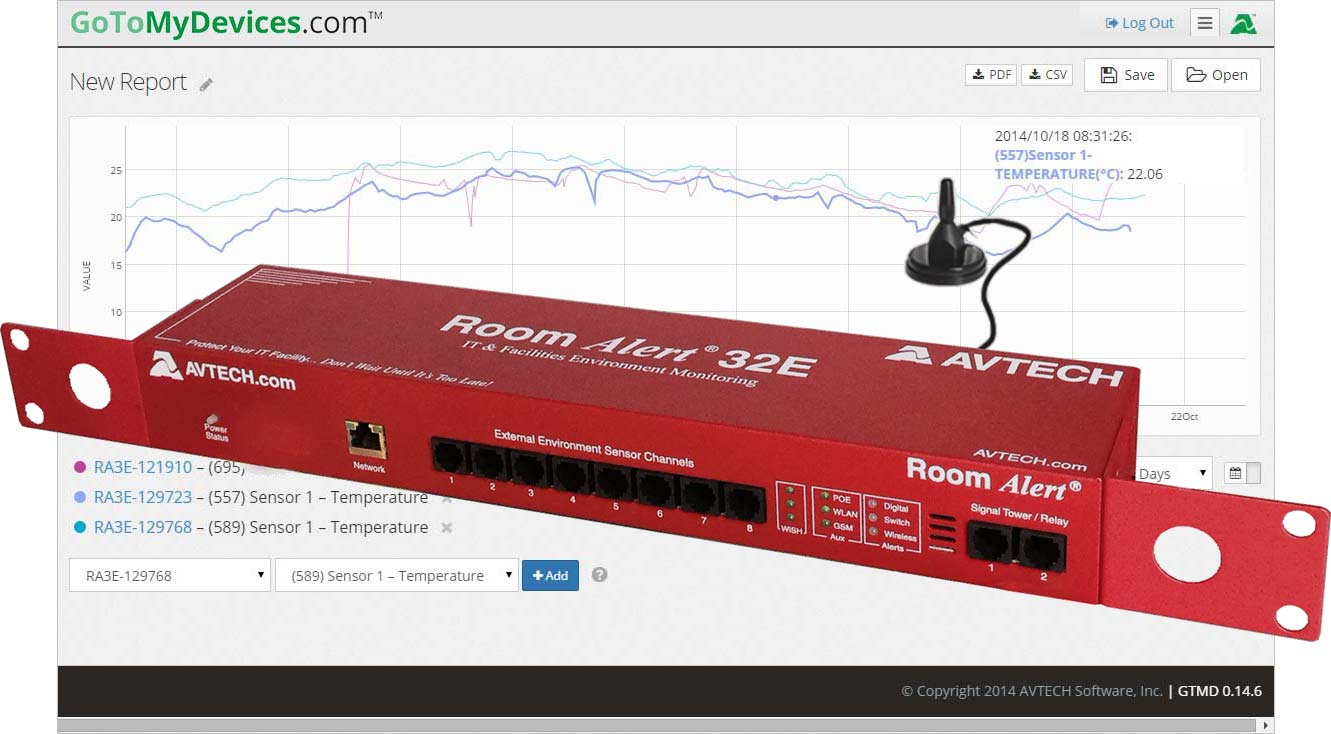 Go to My Devices
It is the service cloud that allows users to easily monitor and manage the data center and server room conditions. The creation of personalized reports is possible, as well as the notification receipt as soon as the environmental conditions become extreme. It is easily accessible from every device and allows you to keep an eye on the remote offices and branches, organizing sudden interventions, in case of emergency
Device ManageR
It is the Avtech all in one solution for the research, management, monitoring, recording and analysis of the IT environments monitored by the Avtech systems
Device ManagerR plugin
Projected for Windows, Linux/Unix, Dial Out, are ideal to complete the Avtech solutions