IT-to-REMIND #CYBERSECURITY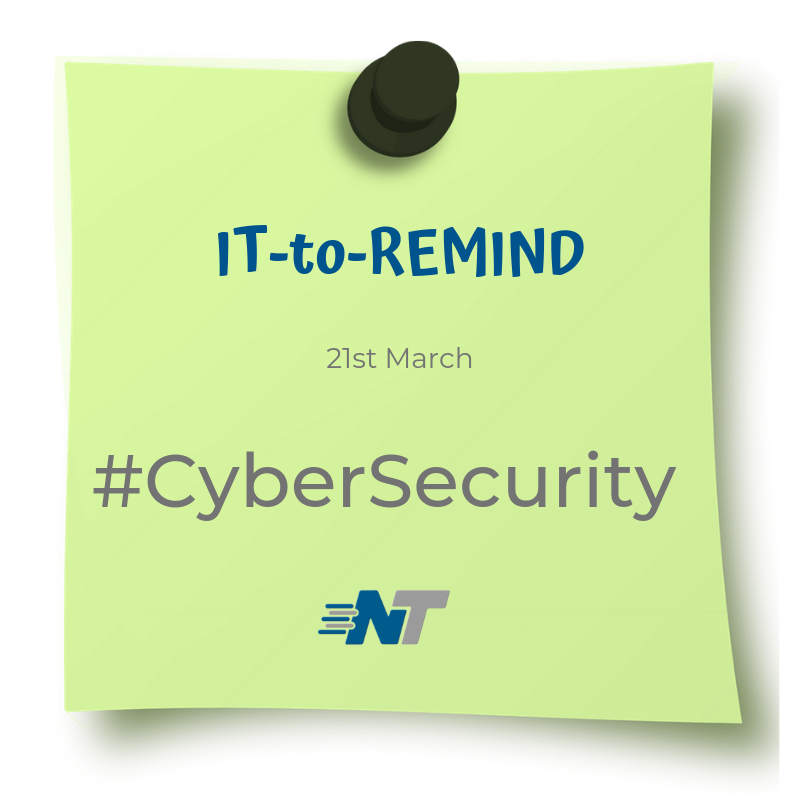 ISOLATE THE FEAR OF THE CYBER SECURITY:





HOW?
Cyber Security: right choice of the most suitable instruments to guarantee maximum levels of business security in terms of privacy and data protection. So: cyber security as strategy to safeguard from the cybercrime? YES. The continuous developments in terms of cybernation have brought to a collective growth of the interest in the subject and to the need to act in order to be equipped with strong, resilient and reactive systems. The National Institute of Standards and Technology, aka NIST, American governance agency responsible for the management of the technologies to favour a commercial growth, summarizes in 5 big areas the ideal approach to the cyber security:
identification of: threats, vulnerabilities and risks of the existent informatic assets
protection
tracking
answer
reactivation
Starting from these guiding lines, a proactive action to be protected means: be cautious in front of every possible attack (especially from the IoT universe), trying to soften the coming effects from the systems' violations. Actually, there is not a single path to follow to fight the cyber security: the right combination should be studied in line with the characteristics of your company. From here, the idea of the NT team to plan cyber security solutions directly with you, starting from the business needs you want to be predominant: prevention, protection or privacy? We work together to offer you a solid and resilient infrastructure able to offer you business continuity and prompt assistance. You should not underestimate the power of the cyber security. Few tricks are necessary to avoid flaws that could cause problems to your business know-how.
Contact us for a chat and a coffee