IT-to-REMIND #HYPERCONVERGENCE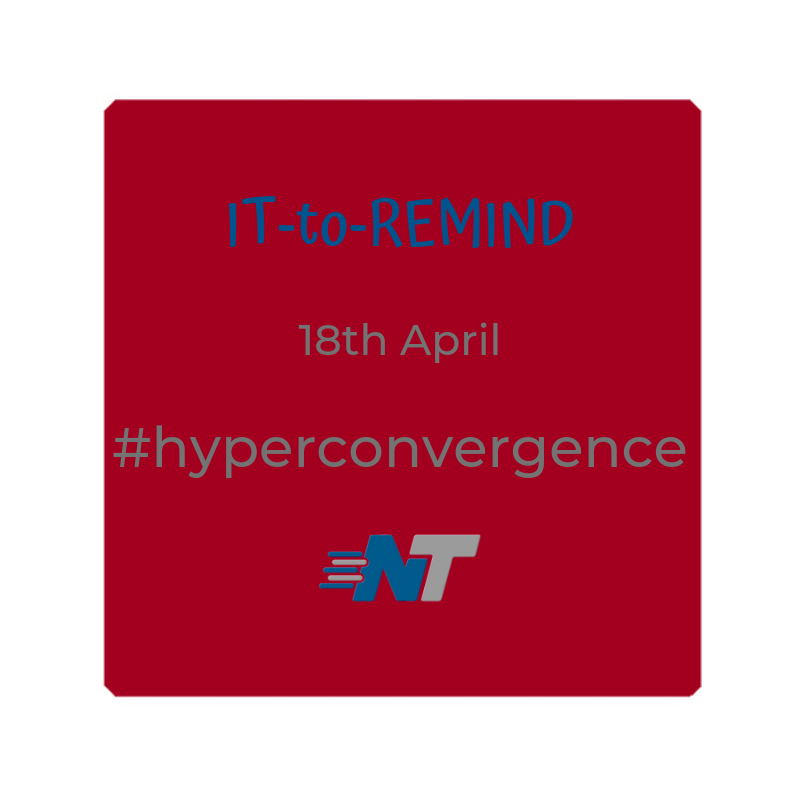 HYPERCONVERGENCE:
THE ULTIMATE ALL-IN-ONE
HYPERCONVERGENCE:software defined infrastrucutre that allows you to manage, in a single system, all the Data Center compoonents (hardware, software, storage, duplication and data compression). The result is an infrastructure that integrates computing, archiving, networking and virtualization solutions.
VS
CONVERGENCE: a single vendor that offers a system completed with hardware and software components with the aim of reducing every risk of incompatibility within the elements, simplyfing the management of the whole IT infrastructure.
Among the hyperconvergence advantages:
operativity on VMs
unique user interfaces and appliances
centralized and easy to use consolle
automatic and transparent storage
HA guaranteed
Disaster Recovery and native data backup
scalability to add ore remove resources according to your needs
flexibility in the movement of VMs and workloads
support coming from a single vendor
cost containment and minimal entering expenses
DataCenter managed as if it was a single integrated system
more efficiency in the system components
fast response times and consequent reduction of latency times and inoperativity
Hyperconvergence is therefore a reliable and ideal solution if you are looking at excellent performances and at a reduction of the TCO (Total Costs of Ownership). Your IT infrastructure will offer you significant simplifications in terms of acquisition, distribution and management of the data within the business. In the interests of modularity and expandability of the DataCenter, adjustments in line with the evolutions of your business are allowed.
NT NEW TECHNOLOGIES OFFERS:
DATACORE software for a digital transformation guided by: more outputs (over 5 times performances), more data at disposal, unique management, maximum efficiency levels, downtimes reduced to 100%.
Why DATACORE VIRTUAL SAN?
For no-stop business data at your disposal, even in case of failures, calamities, fires or errors.
For assured synchronous mirroring and redundancy.
For powerful apps thanks to a high-speed caching and automatic storage.
For maximum level of efficiency due to the use of thin provisioning to allocate resources after the data transcription.
To bring to a minimum level the overall costs of your IT infrastructure, considering versatility and flexibility that prevent every interruption and data loss.
Lear more about DATACORE, clicking on the word.
Contact us: