IT-to-REMIND #VIRTUALIZATIONOFAGRAPHICWORKSTATION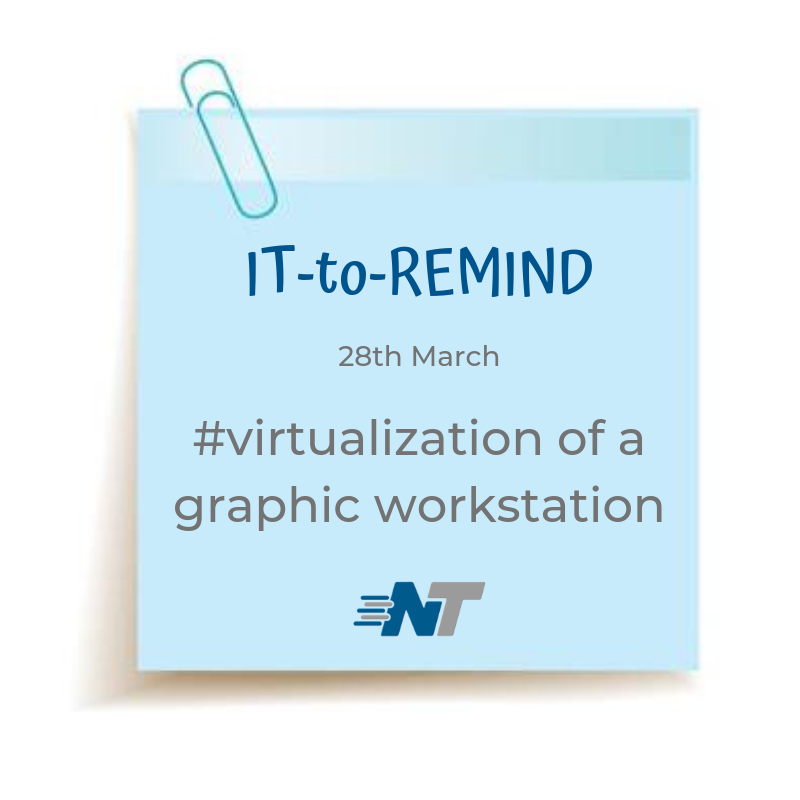 DOES THE VIRTUALIZATION OF A GRAPHIC WORKSTATION





CONTRIBUTE TO BETTER PERFORMANCES?
Whenever we talk about virtualization of graphic workstations, we refer to the possibility of gathering, in a single virtual environment, a thin client infrastructure, in order to benefit from a centralized, scalable and flexible management. Today, to keep up with the continuous software updates, means that you have to constantly invest your budget in them while dealing with lower productivity and scalability of the workstations.
If normally, the graphic management is controlled by the DataCenter, its virtualization could offer the user the opportunity to, relying on a network connection with whichever device (notebook, tablet or smartphone) use updated graphic programs via server access. Among the benefits offered by this solution, the following should be considered:
minimal downtime risks and consequent safety guarantees
centralized management and data backup
development, management, update and consumption costs' reduction
safeguard of the intellectual property
optimization of the software resources
achievment of excellent performances
less energy waste
Contact us: