NETWORKING
Data sharing and information exchange are the basis of every company.
Having a secure and efficient network is essential.
We take care of it right from its design, so that it is flexible and expandable according to your needs.
By working, every business faces threats or hitches due to the increase in users, devices and applications within the IT infrastructure.
This affects the vulnerability levels of the network. Speaking of networking therefore means thinking of one's own IT spaces in terms of:
scalability: to meet growing business needs;
availability: to acquire redundant solutions in the event of failures;
security: to make information security and network security travel at the same pace;
centralized management: to reduce the level of complexity of a network;
prompt intervention: to act proactively in an emergency;
longevity: for durable and timeless IT infrastructures.
Our solution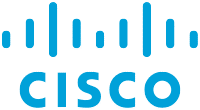 Leader in networking equipment supply
We recommend it for:
intelligent and reliable networks;
simplified infrastructure;
accelerated time to value;
optimized performance and company outputs;
halved installation times;
centralized and automated management.
In the planning, configuration and supply phase of the networking solutions, the NT team provides the necessary advice to implement the solution that best suits your needs. Supply and configuration of the hardware part can be done at your convenience, relying on your trusted vendors.
To date, the network solutions we provide to two large steel companies are:
Cisco switches for digital LAN infrastructures: they allow us to simplify and enhance network networks, supporting communication exchanges between devices and people;
Cisco industrial ethernet: we guarantee scalability and security on an industrial level.
The results of our services?
Reliable services;
continuous delivery of features;
real-time support and replacements;
redundancy.
To receive more information, send an email to: info@ntonline.it